News
Summer Bodies Are Made in Winter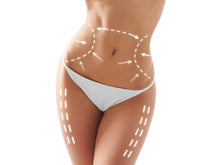 It might be cold outside but summer will be here quickly and you need to look your best. It's easy to procrastinate and wait until the last minute to start exercising and creating your beach body, but it's during winter when summer bodies are made!
If you are already in good shape, eat a healthy diet and exercise regularly you are an ideal candidate for non-invasive body contouring treatments such as Emsculpt and CoolSculpting.  
Please call us at

 212-447-1155 or contact us to schedule your body contouring appointment

. 
EmSculpt
Emsculpt is an FDA-cleared device that is specially designed to tone and sculpt muscles beyond what a hard workout at the can achieve. 
How does Emsculpt work? 
Emsculpt is a device that causes intense muscle contractions at the desired targeted area on the body. The contractions are equivalent to doing 20,000 sit-ups within a 30-minute workout session. 
Risks 
There are no risks associated with the EmSculpt treatment but some patients do experience slight discomfort during treatment and temporary muscle soreness afterward.  
Frequently Asked Questions about Emsculpt 
How fast will I see results from my Emsculpt treatment?  
Most patients see results after their first session while others notice a big difference after their last treatment session.  
How many sessions do I need to see results? 
A total of four treatment sessions scheduled within a few week time frame is recommended to build and tone muscle successfully. 
Are any pre or post-treatment preparations needed? 
You don't need to make any pre or post-treatment preparations or arrangements. This non-invasive procedure doesn't require any downtime. 
Can Emsculpt tighten loose skin? 
No. Emsculpt is a muscle toning treatment that doesn't tighten loose skin.
Can women undergo Emsculpt treatment while pregnant? 
No. Emsculpt involves the contraction of muscles and pregnant women will put their pregnancy and health at risk if they undergo Emsculpt treatment while pregnant. 
Please call us at
212-447-1155
or
contact
us to schedule your body contouring appointment
. 

CoolSculpting
CoolSculpting is an FDA-cleared fat removal treatment that targets stubborn pockets of fat that regular diet and exercise won't change.  
How does CoolSculpting work?  
The CoolSculpting device is placed on the desired area of the body during each treatment session. The innovative device targets and freezes the fat cells. Once the fat cells die your body naturally eliminates them which prevents them from coming back. 
Risks
This non-surgical procedure doesn't have any known risks. However, some patients experience temporary side effects such as coldness in the treatment area, a burning sensation on the skin, and slight redness.  
Frequently Asked Questions  
What areas of the body can be treated with CoolSculpting?
CoolSculpting successfully treats the thighs, arms, abdomen, stomach, flanks, love handles, back bulge, under the buttocks, male chest, and under the neck. 
When will I see results from CoolSculpting treatment? 
Results appear gradually as the fat cells are eliminated from your body naturally. Some patients see results a few weeks after treatment has been completed while others see their final result a few months later.  
How many treatments are needed? 
The amount of CoolSculpting treatments needed is determined by how many areas need to be treated and the number of sessions required to achieve the desired look. 
What happens if I gain weight after CoolSculpting treatment? 
CoolSculpting freezes and removes fat cells from the body and they don't grow back. However, if you gain weight after treatment it is usually distributed evenly throughout your entire body. 
Do I need to make any preparations before or after CoolSculpting treatment? 
CoolSculpting is a non-invasive procedure that doesn't require preparation before or after treatment. You won't experience any downtime after treatment.  
You can achieve reaching your goal and create your ultimate summer body with these two FDA-approved body contouring treatments. Choose the right option for you and see results by summer! 
Are you ready to get started on your summer body? Contact us today to make your Emsculpt or CoolSculpting appointment! 
SCHEDULE YOUR APPOINTMENT 
Call: 212-447-1155
We are conveniently located near Midtown at 30 East 40th Street, Suite 806 (between Madison & Park) New York, NY 10016.