News
Benefits of HydraFacial Treatments in NYC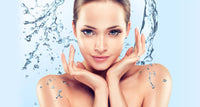 Your skin looks its best when it is healthy! We often do not realize how much damage we do to our skin on a daily basis and how this lack of "TLC" can have a long-lasting negative impact.
Many of us fail to realize the importance of maintaining a healthy glow and the benefits which spa treatments can provide in achieving this goal. The ongoing battle between anti-aging and evolution finally meets face to face- pun intended.
SCHEDULE YOUR APPOINTMENT 
Call: 212-447-1155
We are conveniently located near Midtown at 30 East 40th Street, Suite 806 (between Madison & Park) New York, NY 10016. 
The HydraFacial is a relaxing and invigorating facial, designed for all skin types, that offers countless benefits for your skin. It uses a system that cleans, hydrates and moisturizes with a variety of serums that leave your skin looking radiant and replenished! It is all about keeping your skin firm, yet soft to the touch, all at the same time. The non-invasive procedure can be tailored to meet each individual's specific skin care needs with no downtime or irritation.
The HydraFacial gives immediate and efficient results in only 30 minutes!
May also combined LED Red and Blue Light to reduce hyperpigmentation and help with oily skin/anti-bacteria. Total time only 45 minutes.  
The HydraFacial MD® treatment removes dead skin cells and extracts impurities while simultaneously bathing the new skin with cleansing, hydrating and moisturizing serums. Here is a step by step guide to how the Hydrafacial works providing you with the long term skin health and instantly noticeable results you are looking for.
Vortex Exfoliation: Activ-4 serum removes dead skin cells to uncover healthy skin.
Vortex Peel: Glysal serum which is a mixture of Glycolic and Salicylic Acids delivers the benefit of a peel without post peel scaling.
Vortex Extraction:  A painless vortex suction cleans out pores using Beta HD serum.
Vortex Fusion: Anti-ox + serum is delivered to nourish and protect skin with antioxidants, peptides and hyaluronic acid.
The unique Vortex-Fusion® serum delivery system is what sets the HydraFacial MD® apart from other procedures. The multi-step treatment cleanses, evenly exfoliates and extracts to remove impurities and dead skin cells while at the same time replenishing vital nutrients including Antioxidants, Peptides and Hyaluronic Acid. Thanks to the devices' superior delivery system, these performing ingredients are able to more effectively help mitigate environmental damage, reduce fine lines & wrinkles, and plump & firm skin for long-term results you can see and feel instantly.
Extend and Protect: Extend the results at home with Daily Essentials featuring the same ingredients used in the procedure.
Who is this for?
Great for all skin types, the HydraFacial MD® Treatment is not only highly effective at improving overall skin health, but also excellent for remedying:
Fine Lines and Wrinkles
Elasticity & Firmness
Skin Tone Evenness & Vibrancy
Skin Texture
Hyperpigmentation/Photo Damage
Oily/Congested Skin
Enlarged Pores
Advanced Signs of Aging
The Benefits of a HydraFacial
Rejuvenates Skin Texture
Evens Skin Tone
Brightens Skin and Eliminates Hyperpigmentation
Reduces Fine Lines and Wrinkles
Builds Collagen
Tightens and Firms Skin
Minimizes Large Pores
Cleans, Tones, Hydrates and Removes Dead Skin
Treats Oily and Congested Skin
Replenishes Your Skin With Vital Nutrients
Hydration is the foundation of healthy, radiant skin. Irritation of the skin has been proven to increase signs of aging.
HydraFacial® is a hydrating and non-irritating treatment. Many clients report seeing visible skin refinement and an even, radiant skin tone after just one treatment. The smooth results and hydration may last 5 to 7 days or even longer. We don't believe in quick fixes, so one treatment per month is recommended for improving the appearance of fine lines, wrinkles, hyperpigmentation, oily and congested skin.
Continued HydraFacial® treatments are highly recommended to maintain skin health results.
Experience HydraFacial for optimal solutions in anti-aging and rejuvenation!
SCHEDULE YOUR APPOINTMENT 
Call: 212-447-1155
We are conveniently located near Midtown at 30 East 40th Street, Suite 806 (between Madison & Park) New York, NY 10016.