News
When is the Perfect Time for Body Contouring?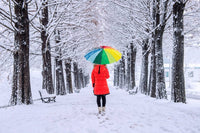 Summer bodies are made in the winter!
Body contouring treatments such as Emsculpt, CoolSculpting, Endermolift, and Zerona are non-surgical procedures that produce results. Our NYC patients will start noticing results from their body contouring treatments within 3 months. 
A few sessions are needed to achieve the look you need so starting during winter will assure you are swimsuit ready for summer. You can start seeing noticeable results within 3 months after your body contouring treatment.
Benefits of Body Contouring Treatment in the Winter 
Easier to take time off from work to attend your body contouring appointments
Your winter wardrobe hides results until you are ready to reveal the new and improved you
You will be swimsuit-ready for summer
You can keep your body contouring treatment a secret and tell everyone it was your New Year's resolution to get fit
Boosts your self-confidence in time for summer vacation
Please call us at 212-447-1155 or contact us to schedule your body contouring appointment. 
Popular Body Contouring Treatments to Start During Winter 
Emsculpt
Emsculpt is an FDA cleared procedure that helps build muscle mass and burn fat. This safe and effective body contouring treatment contracts muscles beyond what can be done at the gym. The treatment involves using non-invasive High-Intensity Focused Electromagnetic technology that induces powerful muscle contractions. A 30-minute Emsculpt treatment is equivalent to 20,000 squats or 20,000 sit-ups. 
Body Parts Suitable for Emsculpt Treatment
Pros of Emsculpt Treatment
Non-surgical
No pain
Builds muscle mass
No downtime
Burns fat
Defines abs
Lifts the buttocks
Boosted self-confidence
Cons of Emsculpt Treatment 
Feels like an intensive workout
Ideal candidates diet and exercise
Side Effects of Emsculpt Body Contouring Treatment 
CoolSculpting 
CoolSculpting is an FDA cleared non-invasive procedure that successfully eliminates unwanted fat in stubborn areas. The innovative applicator is applied to the targeted areas for one hour during the treatment session. The unwanted fat cells are frozen allowing your body to naturally eliminate them which can take up to three months. However, many patients begin seeing results within three weeks. 
Body Parts Suitable for CoolSculpting Treatment
Under the buttocks
Abdomen
Flanks
Under the neck
Back
Chest
Thighs
Arms

Pros of CoolSculpting Treatment
Non-surgical
No downtime
Gets rid of stubborn fat
Boosted self-esteem 
No pain
Cons of CoolSculpting Treatment 
Takes three months to see full results 
Side Effects of CoolSculpting Treatment
Numbness in the treated area that lasts a few days
Temporary tingling
Temporary soreness 
Endermolift 
Endermolift is a skin collagen stimulating treatment that creates micro-beats that reach below the surface of the skin. Elastin and collagen are stimulated which helps create younger-looking skin. 
Body Parts Suitable for Endermolift Treatment
Pros of Endermolift Treatment 
Contours and redefines the skin
Eliminates signs of aging
Clarifies the complexion
Produces a lifting soothing effect
No discomfort
No downtime
Results are seen after one treatment
Stimulates firmness
Boosts self-esteem
Cons of Endermolift Treatment
Side Effects of Endermolift Treatment

Zerona 
Zerona uses an FDA approved fat melting laser to eliminate fat from stubborn areas on the body. The 635 nanometer red light activates an enzyme in the body that creates a temporary pore in fat cells which causes the lipid droplets to leave the fat cell and enter the space between the cells. The fat then travels through the lymphatic system and liver where it eventually burned off as fuel. 
Body Parts Suitable for Zerona Treatment 

Pros of Zerona Treatment 
No pain
Non-invasive
Zero downtime
Lose 3.5 to 9.5 inches without surgery
Boosts self-esteem
See results in two weeks
Cons of Zerona Treatment
Side Effects of Zerona Treatment 
You may need to choose a few different body contouring treatments depending on the areas of your body you want to improve.
The non-invasive body contouring treatments mentioned above produce results ranging from two weeks to three months or longer. If you start your treatments in the winter you will have the body of your dreams by summer!  
Summer bodies are made in the winter so are you ready to get started? 
Body Contouring Special - Get $500 Off
Please call us at 212-447-1155 if you have any questions about body contouring treatments in NYC or would like to schedule your appointment.
We are conveniently located near Midtown at 30 East 40th Street, Suite 806, (between Madison and Park) New York, NY 10016.