News
CoolSculpting Results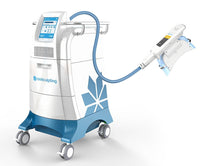 Did you ever wish there was something that could melt the fat away without you spending several hours a day working out at the gym? CoolSculpting is the answer to your wish for many of our NYC patients.
This highly effective treatment uses fat freezing technology to reduce pockets of fat that are located in trouble spots such as under the chin, flanks, and abdomen. 
What are realistic results from CoolSculpting treatment? 
While you might wish CoolSculpting can remove fat from all areas of your body the truth is this innovative technology is specifically designed to remove fat in specific areas.
Before and After 
View before and after photos of NYC patients who had treatments with CoolSculpting. 
Common treatable areas include the jawline, thighs, flanks, abdomen, back fat, upper arm area and underneath the buttocks. 
CoolSculpting Special - Get $500 Off
Please call us at 212-447-1155 if you have any questions about CoolSculpting in NYC or would like to schedule your free consultation.
CoolSculpting treatment in our NYC Med Spa is customized to the individual patient and their specific troubled areas. Generally, patients begin to feel changes before seeing visible results.
Treatable Areas With CooSculpting 
Visible changes are seen within one to three months after CoolSculpting treatment has been completed. 
How much weight can a patient lose with CoolSculpting?
CoolSculpting treatment uses cryolipolysis technology which is a non-invasive treatment that freezes and targets fat cells. Since CoolSculpting pinpoints exact trouble spots it's able to reduce fat up to 20% to 25% in the desired area.
How long will CoolSculpting results last? 
CoolSculpting treatment is designed to destroy fat cells. Once the fat cells are destroyed they are naturally eliminated from the body and won't grow back again. The fact that cells cannot grow back allows the CoolSculpting treatment to be long-lasting results for many of our CoolSculpting patients in NYC.
Individuals are encouraged to live a healthy lifestyle with a good diet and regular exercise. However, some stubborn areas may still need more treatments in the future to help maintain the desired look. 
When will patients see results from CoolSculpting treatment?
It typically takes patients three to four months to see full results from the treatment. Some patients see small results within the first month as their body gradually and naturally eliminates the fat cells.
Risks and Side Effects 
Some NYC patients may experience temporary side effects from CoolSculpting treatment including:
 Skin sensitivity
 Bruising
 Redness
 Swelling
 Pain
 Stinging
 Aching
 Tugging sensation
What are the benefits of CoolSculpting treatment? 
Benefits of CoolSculpting treatment include the following: 
 Non-invasive
 Non-surgical
 Reduces fat cells
 Reduces fat in treated areas up to 20% to 25%
 No downtime
 Long-lasting results
 Effective
 Safe
 Boosts confidence
 Produces natural-looking results
Ideal Candidates for CoolSculpting
Ideal candidates in NYC for CoolSculpting are people who have stubborn areas of fat in various areas of their bodies that cannot be eliminated with diet and exercise alone. Good candidates are at a healthy weight for their body structure and not significantly overweight.
Since CoolSculpting treatment is capable of reducing fat up to 25% in targeted areas the patient needs to be already toned and fit. This will allow the final results to blend in and balance the body proportionately.  
Do you have stubborn fat that won't go away? If you have done all the dieting and exercise you can handle but still can't get rid of those stubborn areas, CoolSculpting is the answer to your troubles!
Get started today! Contact us now to book your appointment!
Schedule your CoolSculpting consultation
Please call us at 212-447-1155 if you have any questions about CoolSculpting or would like to schedule your free consultation. We are conveniently located near Midtown at 30 East 40th Street, Suite 806, (between Madison and Park) New York, NY 10016.