News
Top Fall Med Spa Procedures in New York City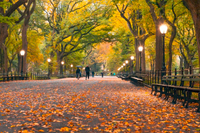 Carry your summer glow into the fall season and beyond with non-invasive procedures that make you look your best!
Just Melt Med Spa in NYC offers beauty treatments that eliminate wrinkles, melt fat away, tone and sculpt your body and help you look younger.
Schedule your appointment by calling us at 212-447-1155.
Keep reading to find out how you can boost your self-esteem and look your best all year! 
Build and Tone Muscles with Emsculpt
Do you want to tone up your thighs, abs, buttocks, biceps, triceps, and calves? Emsculpt is an FDA-approved treatment that uses an electromagnetic device to produce intense muscle contractions for 30 minutes.
As a patient, you get to relax and let the innovative technology do the work for you. It's like doing 20,000 sit-ups and squats without the effort. Learn more about the fantastic things Emsculpt can do for you.
Get Rid of Stubborn Fat that Just Won't Go Away with CoolSculpting
Are you tired of spending hours at the gym every day only to have your love handles win the battle? Well, you can win the war with CoolSculpting treatment!
This incredible FDA-approved non-surgical treatment freezes and eliminates fat cells in targeted areas and lets you say goodbye to stubborn bulges for good! Purchase a CoolSculpting treatment today.
Build Collagen and Tighten Skin with HydraFacial 
Hydrafacial improves the elasticity in your skin in 30 minutes. The treatment focuses on eliminating signs of aging such as skin impurities and loss of collagen.
It tightens skin, builds collagen, extracts impurities, hydrates, removes dead skin, tones, cleanses, removes brown spots, minimizes enlarged pores, and much more! 
Plump Lips, Eliminate Facial Wrinkles, and Fill Deep Folds with Injectables 
Just Melt offers a variety of facial injectables that help you get that youthful look back.
Injectable treatments available include Botox, Xeomin, Dysport, Perlane, Juvederm, Bolotero, Restylane, and Radiesse.
Check out which injectable treatment will help you get the look you desire.
Soothe Your Tight and Aching Muscles with Massage Therapy Treatment
Massage therapy provides various physical benefits, including relaxation, reduced muscle tension, improved skin tone, improved circulation, increased joint mobility, and aiding in the recovery of soft tissue injuries.
Just Melt Med Spa offers: Trigger Point Therapy, Hot Stone Massage, Cupping Massage, Prenatal Massage, CBD Oil Massage, Swedish Massage, Shiatsu Massage, Reflexology Massage, Thai Yoga Massage, Reiki Massage, Sports Massage, Deep Tissue Massage, and Craniosacral Therapy.
Call us at 212-447-1155 to book your massage appointment in Midtown NYC.
Maintain a Natural Looking Tan all Year with SunFx 
Get a natural-looking tan in five minutes with SunFx. This odorless spray tan produces stunning natural color and doesn't streak or contain perfumes, alcohol, or artificial preservatives. It lasts up to 5 to 7 days for most people. 
Just Melt Med Spa offers non-invasive procedures that are FDA-approved. You can choose to use one of the treatments or several depending on the overall look you desire.
Discuss your options and the fabulous treatments that will make you look your best with the professional and friendly staff! Contact Just Melt Med Spa today or call 212-447-1155 to schedule your appointment.