News
What to Know Before Purchasing MedSpa Packages in NYC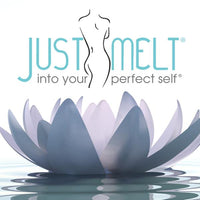 The pandemic has caused many people in NYC to spend all of their time indoors and neglect their bodies. Spa treatments are on the rise and consumers are looking for medspa procedures at affordable prices.
Medspa packages are an excellent option to get the care you need to feel like yourself again. 
Popular Services
Selecting a MedSpa  
Due to Covid-19, many MedSpas located in NYC were forced to close their doors and business. Unfortunately, those who had purchased MedSpa packages were left in the dark and unable to receive a refund. As the world slowly comes back to life in the post-Covid-19 era, MedSpa packages are in high demand due to affordability and savings.
If you are interested in learning more about our medspa services in NYC or need more information, please call Just Melt Med Spa at 1-212-447-1155 for our monthly package specials. We are conveniently located near 30 E 39th St, New York, NY 10016.
Use the following tips to select a trustworthy MedSpa in your area:
Research the MedSpa – Choose a local MedSpa and conduct online research to ensure they are well established. An excellent way to find results quickly is to search the name of the spa and add the word "closing" to the end. Results will pop up if there are any rumors the spa is closing. In this case, no news is good news. 
Read Reviews – Search online for reviews from previous customers at the specific MedSpa you plan to visit. Look for the most recent reviews to help get a better understanding and gain insight into how the service is going in 2021. 
Set Up a Payment Plan – MedSpas often offer their customers a pay-as-you-go plan to ensure you are receiving the services you pay for and don't need to worry about a refund if the location were to close in the future.  

Things to Avoid
Everyone wants to brush off 2020 and make themselves look and feel great in 2021. While you are in a rush to feel better it's still important to beware of scams. The following list includes things to avoid before purchasing a MedSpa package. 
A new spa that doesn't have any reviews yet
Prices that are too good to be true
Packages that need to be paid in full without any details of a refund policy
A MedSpa that doesn't have a website or contact phone number
MedSpa packages are going to increasingly become popular as people begin to see each other in person again and the need for looking great is in high demand. These affordable packages allow you to bundle services that will boost your confidence and help you shake off 2020. 
Are you ready to pamper yourself, boost your self-esteem and look great? 
If you are interested in learning more about our medspa services or need more information, please call Just Melt Med Spa at 1-212-447-1155 for our monthly specials. We are conveniently located near 30 E 39th St, New York, NY 10016