News
CoolSculpting at our Med Spa in New York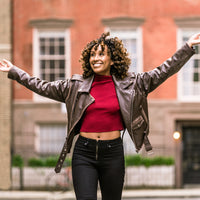 CoolSculpting uses cold temperatures to freeze away fat from the body. The procedure is FDA approved as safe for both men and women over the age of 18. As of 2018, over 100 peer-reviewed publications are attesting to the benefits and safety of the treatment. Doctors stand behind CoolSculpting for weight loss. CoolSculpting New York is rapidly growing in popularity because of the positive fat reduction results.
Because this is a newer weight loss treatment, many individuals have questions about what the procedures are like. CoolSculpting safely delivers precisely controlled cooling to targeted fat areas in the body, which can reduce fat in those areas by up to 25%.
Unlike most other fat reduction procedures, CoolSculpting is non-invasive and requires no anesthesia or hospital stays. Treatments are relatively quick, typically lasting around 35 minutes—depending on the customized treatment plan. Once sessions are over, patients can leave the office and continue their normal daily routine. During treatments, patients will feel a slight cooling sensation, but that cold feeling dissipates shortly after procedures have begun (the cold makes the area feel numb). During treatments, patients are encouraged to play on their phones, work on their laptops, or even nap. The procedure is safe, and Dr. Leyda Bowes claims that machines will stop if they sense conditions are not ideal for cooling. These safety mechanisms ensure the skin does not freeze or get frostbite.
If you feel you are ready to start your CoolSculpting journey, you must first determine if you are a strong candidate. Besides age, the other main requirement for strong CoolSculpting candidates is that patients must be close to their desired weight but having trouble removing pesky fat from specific areas of the body, like arms, muffin tops, and thighs.
CoolSculpting  at our Med Spa in New York
For more info on how CoolSculpting can help you, visit us at our med spa in New York. Our med spas have state of the art technology and great doctors and technicians.
Related Reading: